Wanneer je de setup start van Exchange 2016 en de melding krijgt dat er niet wordt voldaan tijdens de readiness checks, volg dan onderstaande stappen om dit op te lossen.
Exchange Readiness Foutmelding
De checks melden het volgende :
The Windows component Server-Gui-Mgmt-Infra isn't installed on this computer and needs to be installed before Exchange Setup can begin
In onderstaand scherm :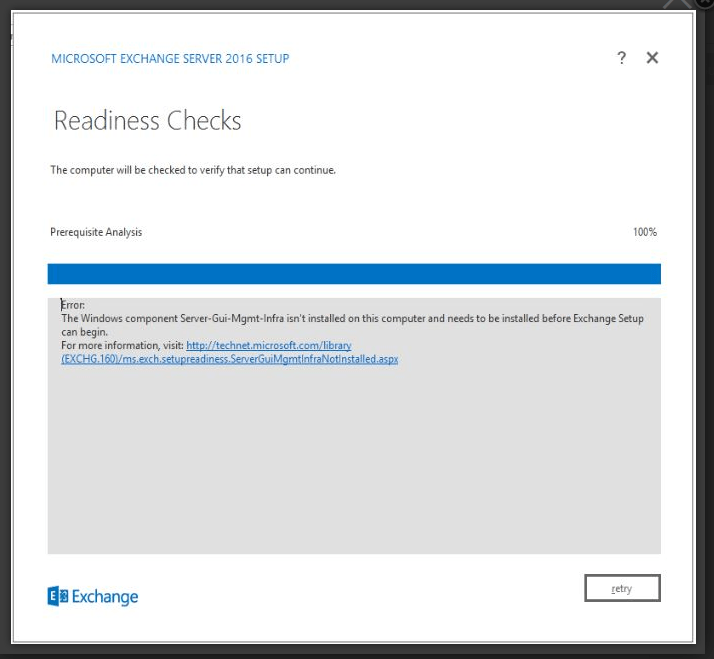 Oplossing
Dit is een bekend probleem wanneer je Exchange 2016 op een MS Windows Server 2016 Server gaat installeren.
Dit probleem is opgelost vanaf Exchange 2016 CU4.
Je gebruikt dus oudere installatie media om Exchange 2016 te installeren.
Download vanaf hier de nieuwe installatie media en installeer dan Exchange 2016 opnieuw.
Selecteer de nieuwste downloadbare update die beschikbaar is.
Nu zal het wel goed gaan.