Tijdens het installeren van een nieuwe Server 2016 RDS host liep ik tegen een probleem aan met Adobe Acrobat Reader DC. De installatie verloopt vlekkeloos maar dan als je Acrobat op wilt starten, crasht deze meteen, elke keer weer of je nu een PDF opent of gewoon de applicatie zelf.
Na een tijdje gezocht te hebben, heb ik een simpele fix gevonden !
Wanneer je elke keer deze melding krijgt op je Server 2016 RDS Host :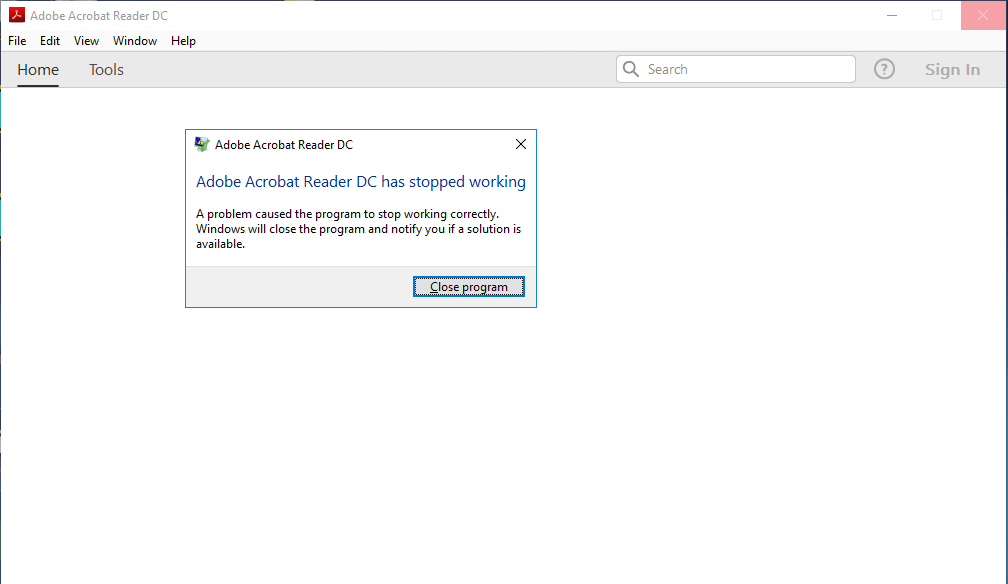 Voer dan onderstaande stappen uit om het op te lossen :
Open Regedit
Ga naar HKEY_LOCAL_MACHINE\SOFTWARE\Policies\Adobe\Acrobat Reader\DC\FeatureLockDown
Voeg daar een DWORD toe met de naam bProtectedMode
Geef deze DWORD de waarde 0 (Nul)
Klaar !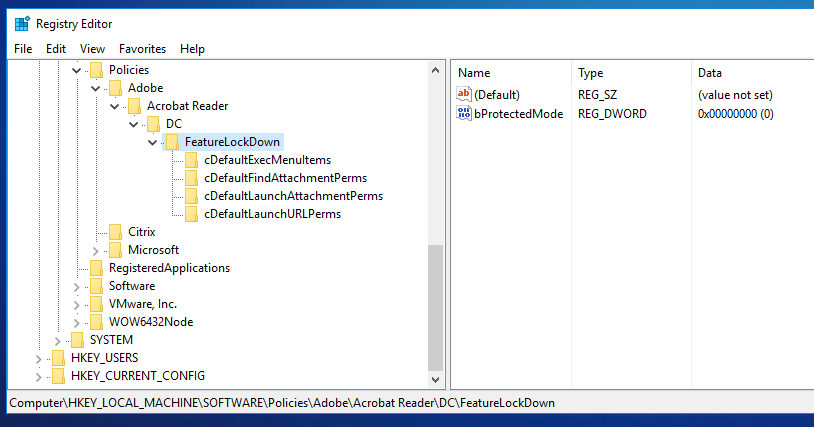 Als je nu Acrobat Reader opstart, dan werkt het !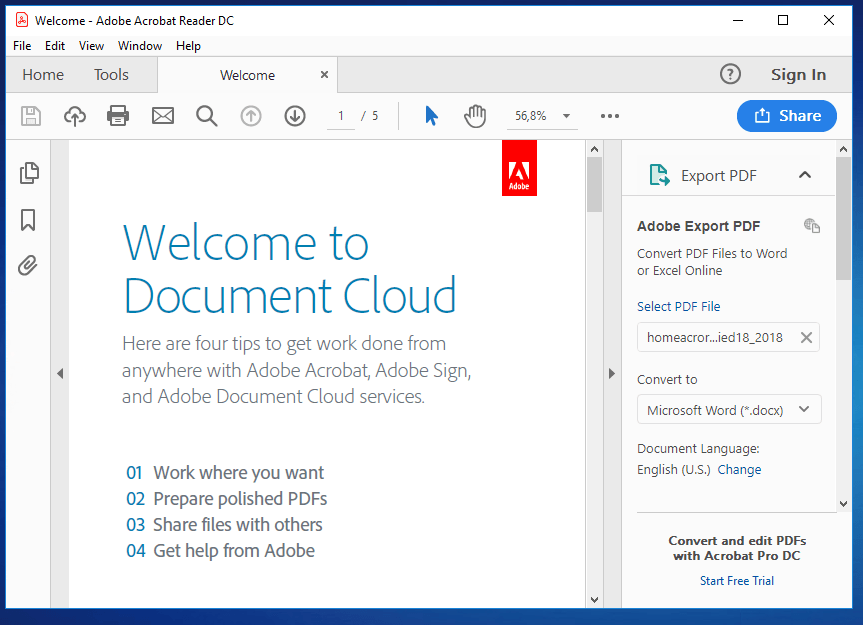 Acrobat Reader start nu probleemloos en documenten kunnen perfect geopend worden !
Problem solved !