Met een Fritzbox kun je VPN inrichten zodat je waar dan ook ter wereld veilig op je netwerk thuis in kunt loggen met een versleutelde verbinding.
Je hebt dan toegang tot je apparaten thuis, maar soms is het ook handig om ook je internetverkeer via je VPN verbinding te laten lopen.
Stel je hebt Ziggo of een andere digitale TV aanbieder en je zit in het buitenland. Je Horizon Go app werkt dan niet omdat de televisie rechten dat niet toestaan.
Wat je kunt doen is het inrichten van een "Tunnel all" VPN verbinding zodat je kunt internetten alsof je thuis bent.
In het buitenland zal je dan ook gewoon via bijvoorbeeld Horizon Go TV kunnen kijken !
Als je al een werkende VPN verbinding hebt via je Fritzbox, dan hoef je maar 1 setting aan te passen.
In het onderstaande plaatje zet je een vinkje aan bij "Send all data over the VPN tunnel" :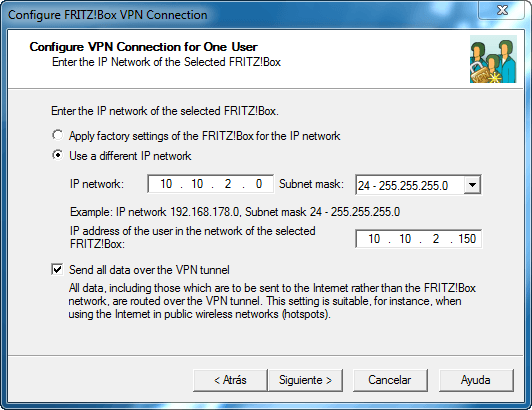 Wanneer je daarna een VPN verbinding maakt, zal AL het netwerkverkeer via je VPN tunnel lopen.
Je kunt dit dan testen door naar de pagina www.watismijnip.nl te gaan en je IP adres te controleren.
Het IP adres dat je te zien krijgt is het IP adres van je internetverbinding thuis.
Nu kun je mooi overal ter wereld (mits je een goede internetverbinding hebt natuurlijk) Nederlandse TV kijken ! 🙂
Deze instelling werkt niet alleen op Fritzbox, maar ook andere routers waar je naar toe kunt VPN'en.
De benaming is vaak anders : Tunnel-All, Split-Tunneling, Send all data over the VPN tunnel etc. maar doet exact hetzelfde !