VMware : The provided manifest file is invalid
Wanneer je een OVA file hebt die je in VMware als nieuwe VM wilt importeren, kan het wel eens voorkomen dat je de melding krijgt dat het manifest file invalid is.
Hoe los je dit nu op ?
Wat is het ?
De exacte foutmelding is : the provided manifest file is invalid: Invalid OVF manifest entry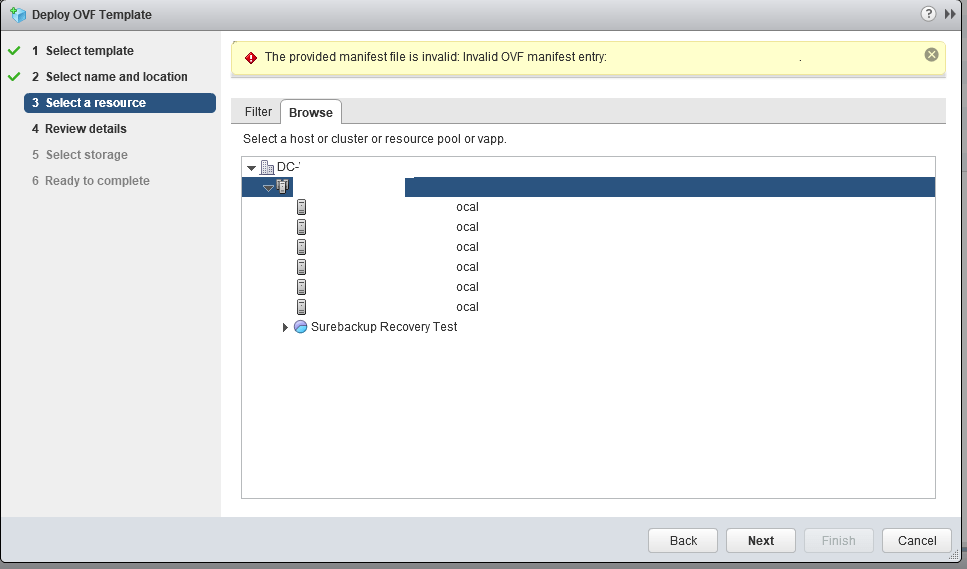 Je kunt dus niet een, op een OVA gebaseerde, VM maken.
Er kunnen meerdere oorzaken zijn zoals een corrupte file, te groot versie verschil etc.
Hieronder zet ik een methode neer die mij geholpen heeft om de SonicWALL Email Security Virtual Appliance te kunnen importeren onder VMware 6.5
Aan de slag !
We zullen de OVA file moeten manipuleren en dat doen we met VMware's OVFTool.
Download en installeer de nieuwste versie. De installatie zal ik verder niet uit de doeken doen (next next next finish 🙂 ) aangezien dit een onderwerp is voor de wat gevorderden.
Wanneer je OVFtool geinstalleerd hebt, open je een command prompt.
blader nu naar "C:\Program Files\VMware\VMware OVF Tool"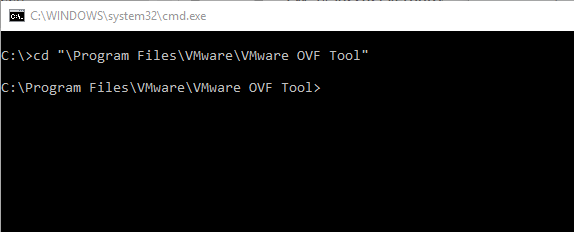 We gaan nu de OVA file omzetten naar een OVF file met het volgende commando :
ovftool.exe padennaamvanovafile padennaamvanovffile
OVFTool gaat dan aan de slag.
Afhankelijk van de grootte kan dit even duren.

Als deze klaar is kan er een waarschuwing komen zoals hieronder.
De conversie is echter wel geslaagd en we kunnen dus verder.

De conversie heeft nu in plaats van 1 bestand, 3 bestanden opgeleverd :

Ga nu weer naar de vSphere Client en start een nieuwe deployment.
Bij het selecteren van het OVF bestand moet je nu alle bestanden selecteren :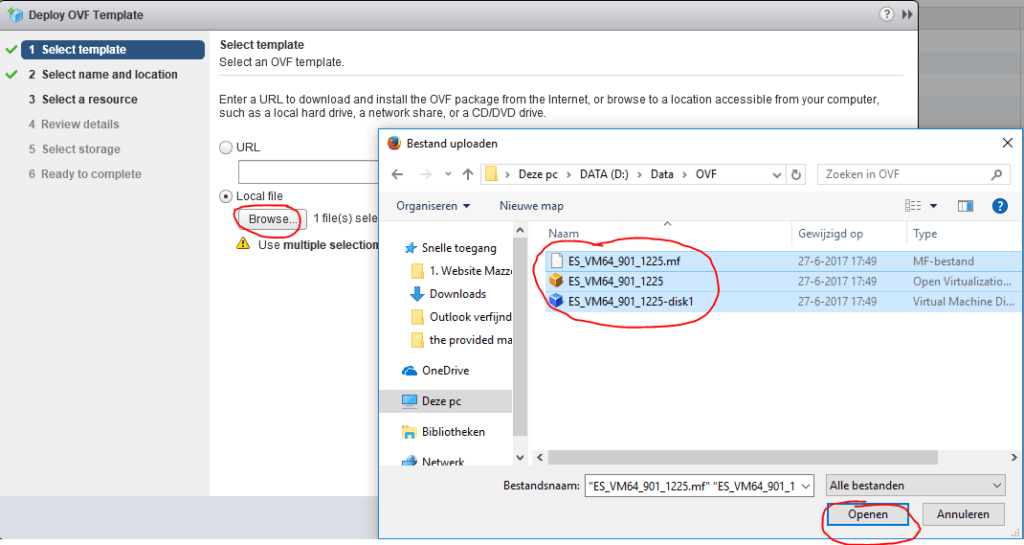 Nu gaat de import en het deployen wel verder waarna je een nieuwe VM hebt !